Travellers have both rights and responsibilities. The airline's tariff is the contract of carriage between you and your airline – it covers your rights and responsibilities as a passenger and your airline's obligations to you.
The contract of carriage must reflect all airline policies, including the obligations set out in the Air Passenger Protection Regulations. These regulations impose minimum obligations an airline must provide to its passengers in certain circumstances.
Your rights regarding some of the most common issues passengers experience are listed below.  Additional airline obligations will come into effect December 15, 2019. 
Airlines have obligations to follow the rules about:
Clear communications

Airlines must communicate clearly to you. They must:

inform you of their policies on delays, cancellations, denied boarding, lost or damaged baggage and the seating of children in a simple, clear way;
inform you about your rights and the remedies available;
provide the reason for a flight disruption;
provide regular status updates during delays; and
make sure that communication is accessible to persons with disabilities.
Flight delays and cancellations

On December 15th a new set of airline obligations will come into force. At this time the airlines obligations in this area are listed in their tariffs.

You may be entitled to compensation such as a refund of the unused portion of your ticket, or out-of-pocket expenses.

Please consult your airline's tariffs for information relating to delays and cancellations.
Denied boarding (Bumping)

Denied boarding happens when there are fewer seats available on a flight than there are passengers who have checked in and arrived at the gate on time for boarding and are in possession of valid travel documentation.

Bumping does not include situations where a passenger must be refused transport for reasons such as not having a valid passport or arriving late at the gate.

Before bumping a passenger for a reason that is within their control, airlines must first seek volunteers.

If you volunteer to move to a later flight the airline must provide you with a written confirmation of the benefits that you accepted.

If they are unable to find a volunteer the airline must:

follow a priority boarding list if a passenger must be bumped involuntarily. For example, persons with disabilities, families travelling together and unaccompanied minors would be considered last for bumping; and
not remove passengers already on board, except for safety, security or health reasons.

If you are denied boarding (bumped) involuntarily and the reason is within the airline's control but not safety-related, you are entitled to a specific standard of treatment, compensation, and rebooking or a refund.

If you are bumped involuntarily and the reason is within the airline's control and required for safety purposes, you are entitled to a specific standard of treatment and rebooking or a refund.

If you are bumped involuntarily and the reason is outside of the airline's control, you are entitled to rebooking.

Reasons within an airline's control include:

overbooking by the airline; or
changes in plane size for commercial reasons or due to scheduled maintenance.

Standards of treatment | Compensation | Rebooking and refunds
Tarmac delays

A tarmac delay at departure begins after the doors of the aircraft are closed for take-off. A tarmac delay on arrival begins after the flight has landed.

During all tarmac delays carriers must ensure passengers are given the following, free of charge:

access to working washrooms;
proper ventilation and heating or cooling;
food and drink in reasonable quantities; and
ways to communicate with people outside the plane, where feasible.

After a three-hour tarmac delay at a Canadian airport:

The plane must return to the gate so that you can disembark, unless this is not possible, for safety, security, air traffic control or customs reasons.
A plane can stay on the tarmac for up to 45 extra minutes if it is likely that it will take off within that period and the airline is able to continue providing the items listed above.

If a tarmac delay occurs after landing at a Canadian airport, a carrier must provide you an opportunity to disembark as soon as feasible.
Refusal to transport

As a passenger you have responsibilities to ensure that you are not refused transport by an airline. You must:

have appropriate and valid travel documents to enter a foreign country or to return to Canada;
not behave in a way that interferes with the flight or puts the safety of passengers and crew at risk; and
not miss the airline's deadlines to:

check in;
complete the travel document verification process;
register your baggage;
pass through the security screening checkpoints; and
arrive at the boarding gate.

There may be additional reasons for refusal to transport please check the airline's tariff.

To prevent this from happening you should:

find out your airline's check-in and boarding gate reporting deadlines;
get to the airport well in advance, especially during peak travel periods, to avoid any road and security screening congestion problems.

Consult your airline's tariff to learn more about their policies on refusal to transport.
Tickets

Airlines sometimes charge fees in order for passengers to change their flight and travel dates. These extra costs are based on:

the type of ticket purchased;
the availability of new flights; and
the cost of new flights plus applicable taxes and fees.

The availability of fares and flights continually changes. They are never guaranteed until you have paid in full.

Any time you buy an airline ticket, you should carefully review the details to ensure:

Your name is spelled correctly and that it matches your passport and other travel documentation, which you will need to travel by air.
The flight dates, times and destinations are correct.
Reservations

A reservation is a record of the flights booked with your airline. Having a reservation does not automatically entitle the passenger to travel. When the airline receives payment, it issues a ticket linked to that reservation, which allows the passenger to travel.

Whether you made your reservation with a travel agency, tour operator or online with a web service (like Expedia, Travelocity etc.) you should carefully review the details of your reservations to ensure:

your name is spelled correctly and that it matches your passport exactly;
the flight dates, times and destinations are correct; and
you have received an airline confirmation number for your booking (especially if you are booking with a third party).
Lost, damaged or delayed baggage

If your bag is damaged or missing, contact your airline right away. You must submit a written claim with your airline within seven days of receipt of your baggage if it is damaged. You must submit a claim within 21 days for baggage that is potentially lost. Failure to submit a claim within the set time limits could result in the carrier denying your claim.

In the event your bag was lost, damaged or delayed, you may file a claim for the expenses you incurred  up to approximately $2,100. 

In the event of a lost or damaged bag, the airline must also reimburse your checked baggage fees.

Send your claim in writing to the airline within the time limits listed above. Be sure to include all of out of pocket expenses. All claims are subject to proof of loss.
Seating of children under 14 with parent or guardian

On December 15th a new set of airline obligations will come into force. At this time the airlines obligations in this area are listed in their tariffs.

There are currently no regulations prescribing obligations on the carrier with respect to the seating of children with their parent or guardian. Airlines will try to seat children close to their parent, tutor or guardian. We recommend you check in 24 hours in advance and get to the airport early to ask the airline for assistance.

Please consult your airline's tariff for information relating to the seating of children with a parent or guardian. 
Unaccompanied minors

Airline obligations in this area are listed in their tariffs.  Specific obligations for international travel are set out in the Air Transportation Regulations

Some airlines accept unaccompanied children aged 5 to 11 years and will escort them from check-in through to their arrival at the destination airport (usually for a fee). Be sure to consult your airline's terms and conditions before booking a flight for an unaccompanied minor.

For international travel, airlines must to establish a policy for unaccompanied minors and prohibit minors under the age of five from travelling without their parent or an accompanying person who is at least 16 years old.
Transportation of musical instruments

Airlines must include in their tariffs the terms and conditions of carriage regarding the transportation of musical instruments as checked or carry-on baggage. This includes:

weight, size and quantity restrictions;
cabin overhead bin or under seat storage options;
options in the event of aircraft downgrading; and
fees for transporting musical instruments.

Please consult your airline's tariff for transporting musical instruments.   
Accessible transportation

Persons with disabilities have a fundamental right to an accessible federal transportation network.

We can help with concerns and complaints related to the accessibility of:

flights to, from, and within Canada, including connecting flights;
rail, ferry and bus carriers that operate between provinces or territories or between Canada and the United States;
airports, rail stations and ferry terminals located in Canada; or
services integral to the transportation services provided by an airline or terminal located in Canada.

Find out more about accessible transportation complaints.
All-inclusive air price advertising

Advertising through any media must display air prices in an all-inclusive format for travel within or originating in Canada.

Air price advertising directed at the public must include:

The total price, inclusive of all taxes, fees and charges which a consumer must pay to obtain the air service.  
A minimum level of description of the air service offered, including: 

the points of origin and destination; 
whether the service is one way or round trip; and 
limitations with respect to booking or travel availability periods. 

Access to a breakdown of the taxes, fees and charges and any optional services offered for a fee or charge.

Any concerns can be sent to the Agency at conformite-compliance@otc-cta.gc.ca.
Other air traveller rights and information

Airline customer service issues related to courtesy are outside the purview of the CTA. Please contact your airline customer service department if you have an issue with the courtesy of their staff.

Human rights or discrimination-related complaints

The CTA works together with other federal agencies that have a human rights mandate, such as the Canadian Human Rights Commission, to ensure that human rights related complaints be dealt with efficiently and expeditiously by the most appropriate organization.  

If you file a complaint with the CTA that involves a human rights issue experienced during your air travel, such as discrimination on the basis of race, gender identity or expression, or other prohibited grounds of discrimination and the CTA is not in a position to deal with it, the CTA may officially, or informally with your consent, refer your complaint to the most appropriate organisation.  

Travel agents and Tour operators

Most complaints about travel agents and tour operators fall under provincial jurisdiction. Please consult your provincial or territorial government authority for consumers. Your travel agency or tour operator (including on-line reservations) must be registered with a provincial authority in Canada in order to help you.

Complaints about the land part of a tour package or services offered by a tour operator also fall under provincial jurisdiction.

Complaints related to the air part of your tour package are accepted by the CTA.

Bilingual service

Only Air Canada is subject to Canada's Official Languages Act. If you have a concern you may contact the Commissioner of Official Languages.

Loyalty programs

Your air passenger rights are the same whether you paid for your ticket or used an airline loyalty program.

The CTA can also accept complaints about other aspects of airline loyalty programs that are owned by an airline.

Reward programs that are owned by corporations and financial institutions such as Aeroplan, Air Miles, RBC Avion, etc. are independent of airlines. Your transactions with these programs are private and contractual and issues should be reported to your provincial or territorial government authority for consumer protection.

Unfair competitive practices

If you have a complaint about an airline's competitive practices, please consult the Competition Bureau of Canada to submit a complaints related to: false advertising; mergers and acquisitions; and predatory behaviour of airlines in Canada.

Fares and rates on domestic routes with little or no competition

A route with little or no competition is any route within Canada served by a single carrier and its affiliates.

You may contact the Secretariat to file a complaint.

Reducing air service to a community

An airline carrier must notify the community if it proposes to reduce domestic air service to a community. Notice must be given if the airline plans to:

discontinue a service, resulting in only one or no carriers serving a point;
reduce the frequency of a service to less than one flight per week, resulting in only one or no carriers providing service to that point at least once per week; or
discontinue a year-round, non-stop, scheduled air service between two points in Canada, resulting in significantly reduced seating capacity on that route.

In these situations, the carrier must notify the affected communities at least 120 days before discontinuing or reducing the service. If the carrier has served the point for less than one year, it must give 30 days notice. In addition, the carrier must give elected officials of the affected communities an opportunity to discuss the impact of its proposal.

If you believe that a carrier has not properly notified the community as described above, you may contact the Secretariat to file a complaint.
Notices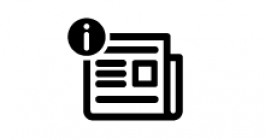 Passengers have new rights under the Canadian Transportation Agency's (CTA) Air Passenger Protection Regulations when they travel by air.